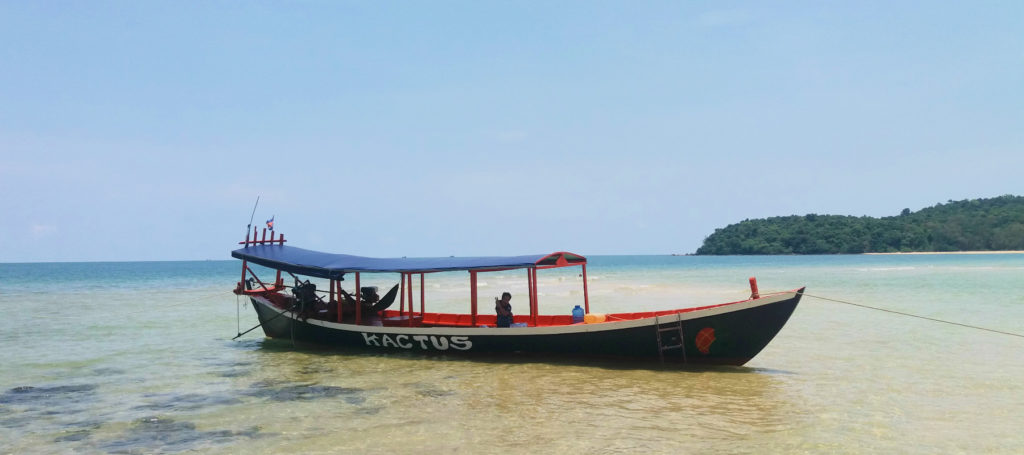 Daily boat transfer is organized from Kactus and Coral beach 2 to mainland and back.
Please note that there are no public ferry or speed boat services connecting mainland and island of Koh Ta Kiev.
Kactus provides a private boat service that leaves daily at 11:00am from Otres 1, in front of a guesthouse called Wish You Were Here. Please come at least 15 minutes earlier on the beach in front of Wish. Our captain will know you are coming and will wait for you on the boat signed Kactus. A boat ride takes approximately 1 hour.
A boat ticket costs 13 USD return per person, and will be charged once you come to Kactus. We do not sell tickets on the mainland.
See you soon in paradise!
Boat back to reality, leaves Kactus and Coral beach 2 at 9:00am.