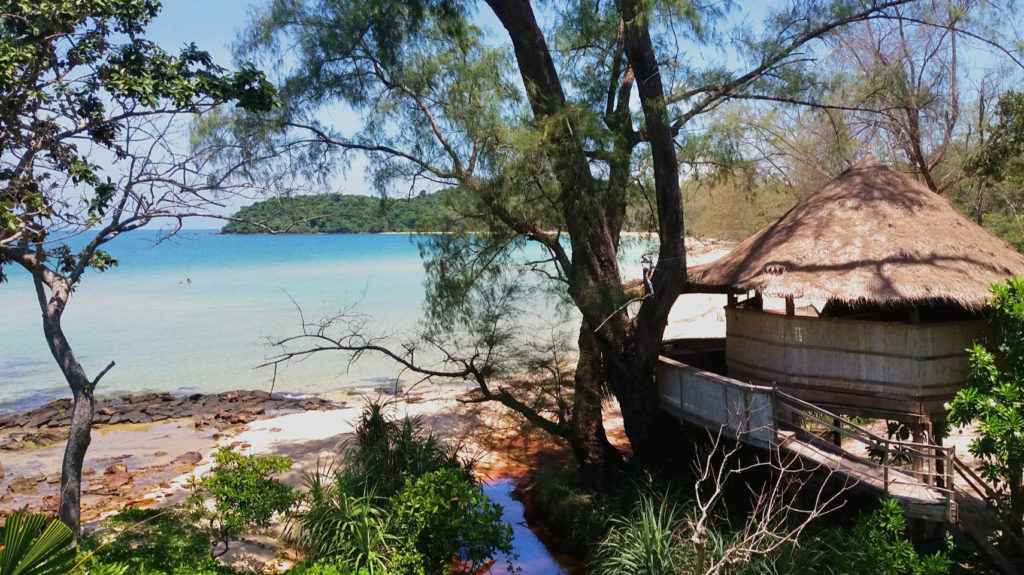 SEA VIEW BUNGALOWS
1. Two completely new bungalows, with its size the biggest in the resort, located farthest from the main area (bar/restaurant), directly on the beach front with stunning sea views. Three people can sleep in, one double bed, one single. As big in its size perfect for families. Possibility of fitting two extra beds. Private bathroom. Price per night 60usd.
2. Two of our best selling bungalows by far, refreshed and equipped by private bathroom. Beach front location, cushioned chairs balcony. Double bed available, perfect for couples and romantic getaway. Price per night 50usd.
3. Two of our beautiful private treehouse bungalows, with cushioned chairs balcony and beautiful sea views, located in the area close to the beach with a shared toilet only few steps from the bungalow. Bungalows has one double and one single bed. Price per night 40usd.
4. Two of our highest bungalows on the property, treehouses 4m height with beautiful sea views, can accommodate 3 people in one double and one single bed. Chill out area with hammocks available only for you just under your bungalow. Shared bathroom. Price per night 40usd.
GARDEN VIEW BUNGALOWS
One of our bungalows located on the boarder of the beach and the jungle with partial sea view but funky balcony – platform and entrance. Has a double bed and shared bathroom. Price per night is 30usd.
Three of our bungalows located in the jungle part of Kactus, smaller but super cute garden view bungalows with a balcony. Has a double bed and shared bathroom. Price per night 25usd.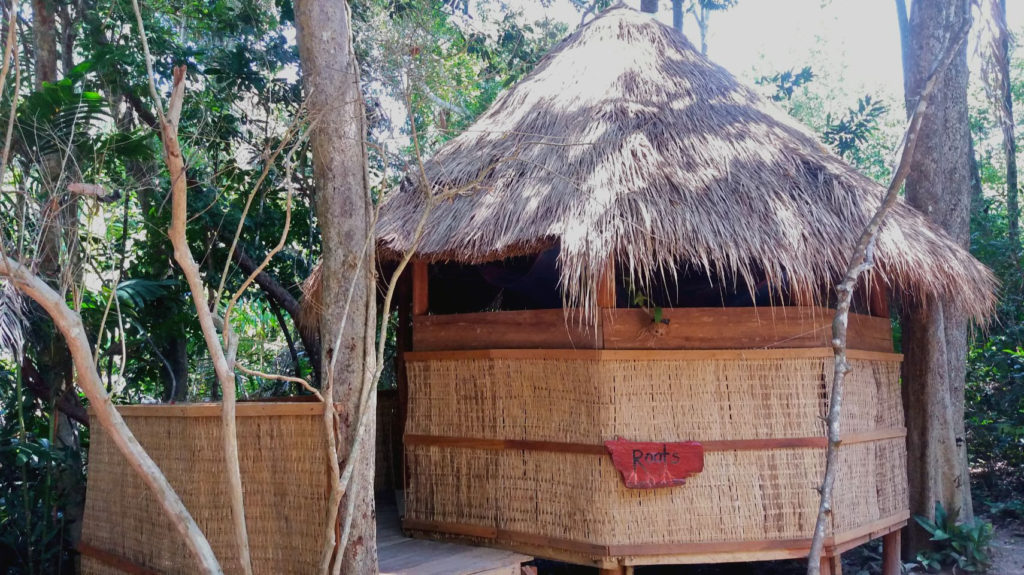 TREEHOUSE DORM
Our 12 beds treehouse dorm on 3m height, 360 degrees open, located in jungle gives a unique experience of the island. Beds are single and bathrooms are shared. Price per night is 10usd.
HAMMOCKS
Under our tree house dorm, there is a hammock area. Hammocks are resistant military hammocks with mosquito nets just steps away from shared bathrooms. Price per night is 5usd. Available only in dry season.
Book directly through our email kactus.ktk@gmail.com and get 5% discount
on your accommodation.Discount applies to booking.com, agoda and hostelworld prices on particular date of booking.